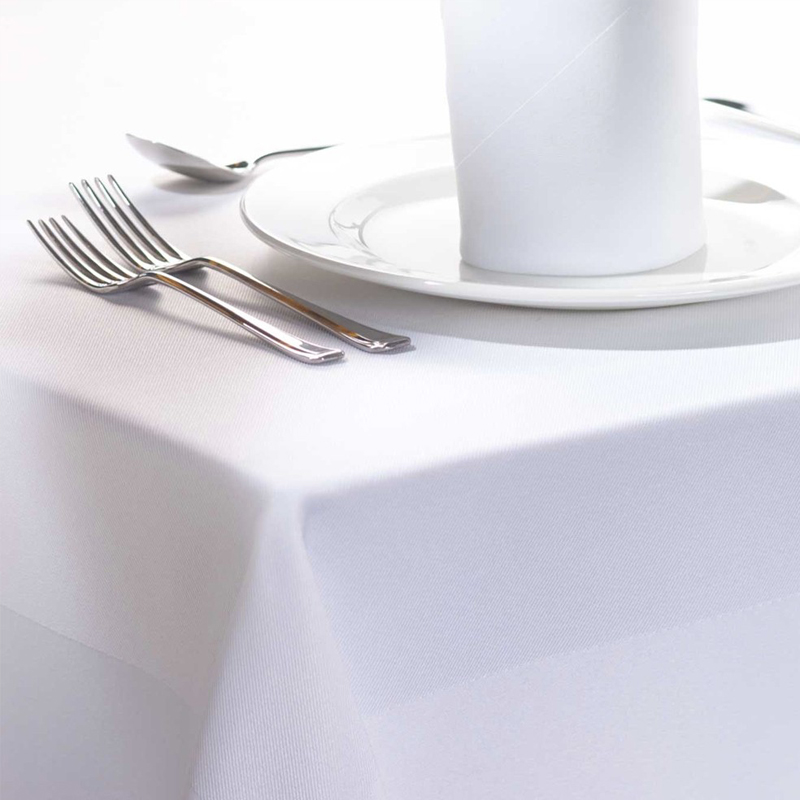 Stamford Table Linen
Composition:

Cotton Rich (CVC)

Colours:

White, Black, Beige & Bespoke

Weaves:

Plain, Jacquard, Sateen

Weight:

200 GSM

Wash:

Up to 90°c
Available Sizes
132 x 132 cm

132 x 178 cm

50 x 50 cm
Share
The table is where we gather with friends and family to share meals, but also to share an experience. Ensure you set the perfect tone with a luxurious linen tablecloth from our collection. Symphony's pure, natural Stamford Table Linen can come in a wide range of colours and designs, so you can choose the right one for your hospitality requirements.

We are able to accommodate multiple requirements from hotels, restaurants and catering businesses in colours ranging from plain white, black and beige to one of your choosing.

In matters of fine dining, there is no room for compromise in terms of quality and we make sure the table linen we provide backs up our commitment to our customers.

Simply get in touch.