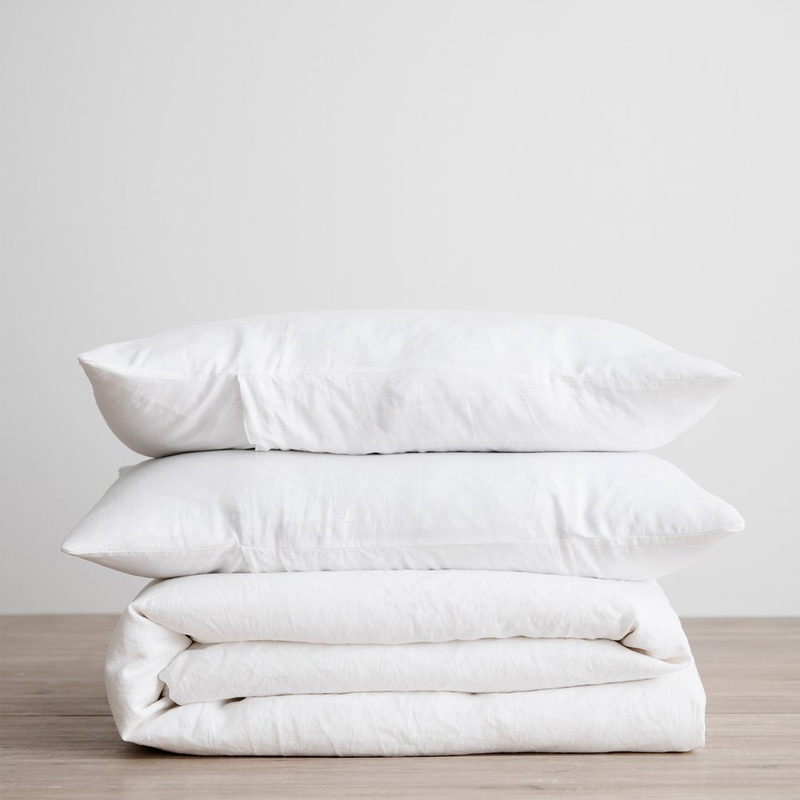 Springwater Duvet
Available Sizes
Single:

135 x 200cm

Double:

200 x 200cm

King:

230 x 220cm

Super King:

260 x 220cm




Tog rating:

4.5 – 13.5
Share
Which tog do you need?
We know it can be difficult to get your temperature right in bed. So we offer a variety of togs to adapt to changes in temperature. Stay cool during warm summer nights with summer duvets in a range of togs, from 1 to 3 tog duvets. When winter arrives, you may want to invest in a higher tog quilt to shake off the cold. Choose from 10.5, 13.5 and 15 tog duvets to keep your body temperature just right throughout the night.

For a touch of luxury, try a goose down duvet which can be extra soft and comforting, a feather filling is still lightweight and efficient when it comes to regulating your temperature, but its soft fibres are hard to beat. If you are looking for unrivalled quality, take a look at our Springwater duvets. They're manufactured by duvet experts who have been making comfortable bedding for many years, using both natural and synthetic fibres to suit all requirements. We also have an all seasons duvet for a comfortable snooze all year round.

Designed to drape lightly over your body, our duvet cover features a baffle box construction that evenly distributes the filling and prevents any cold spots appearing, guaranteeing long-lasting comfort throughout the night. Plus, the filling is hypoallergenic, odourless and easy to clean or simply wash at 40°C and tumble dry if the weather's looking iffy. We are able to accommodate different qualities per client requirements.

Simply get in touch.