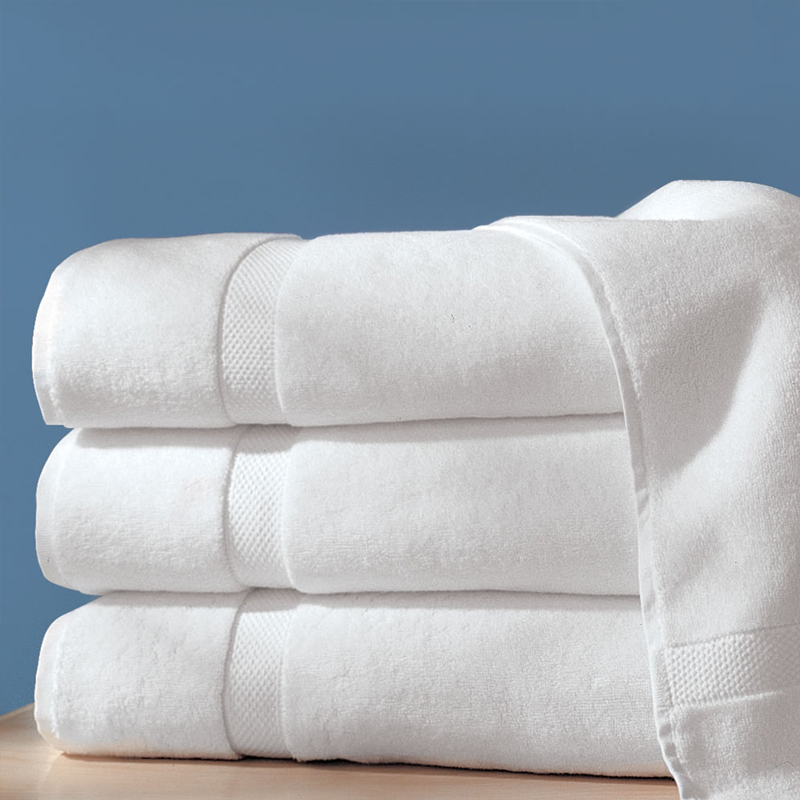 Royle Towel
Quality:

600 GSM Zero Twist

Colour:

White with Honeycomb Weave Header

Material:

100% Cotton

Wash:

Up to 90°c
Available Sizes
Hand Towel:

50 x 90 cm

Bath Towel:

70 x 135 cm

Bath Sheet:

90 x 150 cm



Share
Royle Towel is made only with the finest quality cotton bound to give you wonderful softness, exceptional absorbency and outstanding durability. Zero twist with long staple cotton fibres retain fluffiness and absorbency enhancing the supreme nature of this product.

We understand contemporary white is perfect for any room and if you like a heavy towel, there is nothing more luxurious than 600gsm Royle class. This is the optimum weight for any towel. Any heavier and it usually takes longer to dry when washing or drying.

Royle Towels are sought out for their sumptuous quality and plush, weighty feel. This long fibre cotton with a silk-like yarn has a softer, smoother feel with a rich lustre.

To distinguish the towels from the various sizes, the towels have a distinct honeycomb weave header design. On a towel rail with the towels lined up next to each other with their distinctive weave design, they look elegant and luxurious.

Simply get in touch.