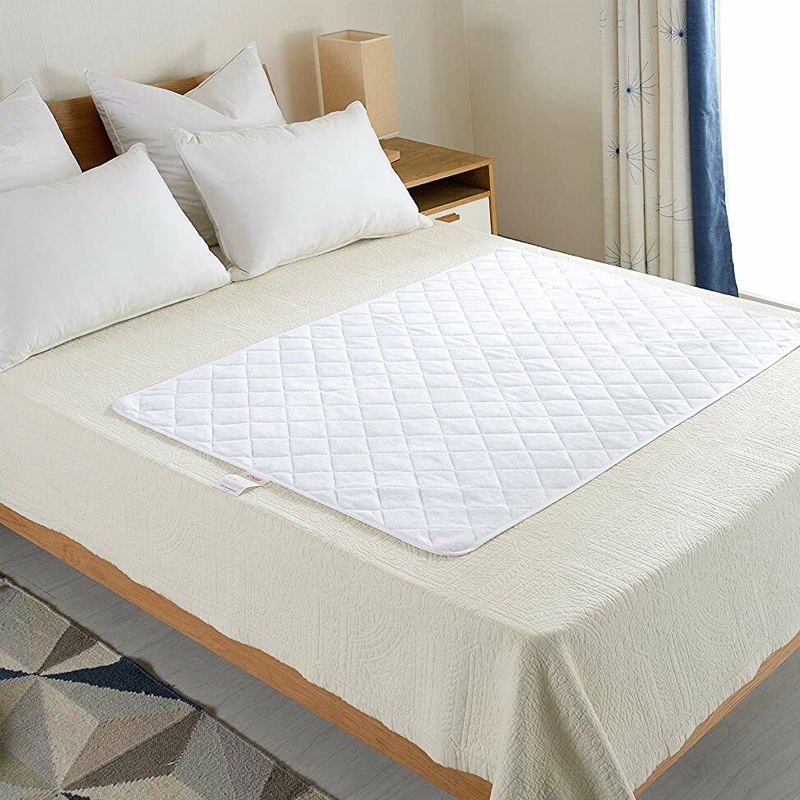 Pine Incontinence Pads
Composition:

Poly Cotton Four Layers

Absorbency:

2000 - 3000 ML

Tucks:

Poly Cotton Bleach 110 GSM
Features
• Ability to contain leakage
• Discreetness
• Ability to contain smell
• Ability to stay in place
• Comfort when wet and dry
• Ability to keep the skin dry
Share
Pine Incontinence Pads are washable, have higher levels of absorbency and are available with or without tuck in flaps. Many washable bed pads feature feel-dry & soaker layers to ensure the user remains dry. These bed pads also feature waterproof backing to protect the user's bedding and mattress.

Pine Incontinence Pads can make life easier if one is waiting for a diagnosis or for a treatment to work. These can be used both on top and underneath the mattress cover. Pads use the same technology as babies' nappies and have a hydrophobic layer which draws liquid away from the surface of the product, so the skin stays dry.

Incontinence and bladder problems affect about 6 million people in the UK, so incontinence is far more common than thought of. With the right information and using the right incontinence pads, incontinence aids and incontinence products designed to meet specific needs for both men and women, one can take active steps to manage incontinence effectively.

Pine purpose-made washable pads are made of three separate layers
• Top sheet – this is the layer closest to the skin. It is usually made from polyester blend and has the advantage of feeling dry against the skin even when wet because polyester is hydrophobic.
• Absorbent core – this middle layer is usually made from polyester fibres i.e. 90% Polyester and 10% Viscose.
• Water-proof backing - a variety of plastics are used for the water-proof backing. In general, thicker, stiffer materials are used which are more hard wearing.