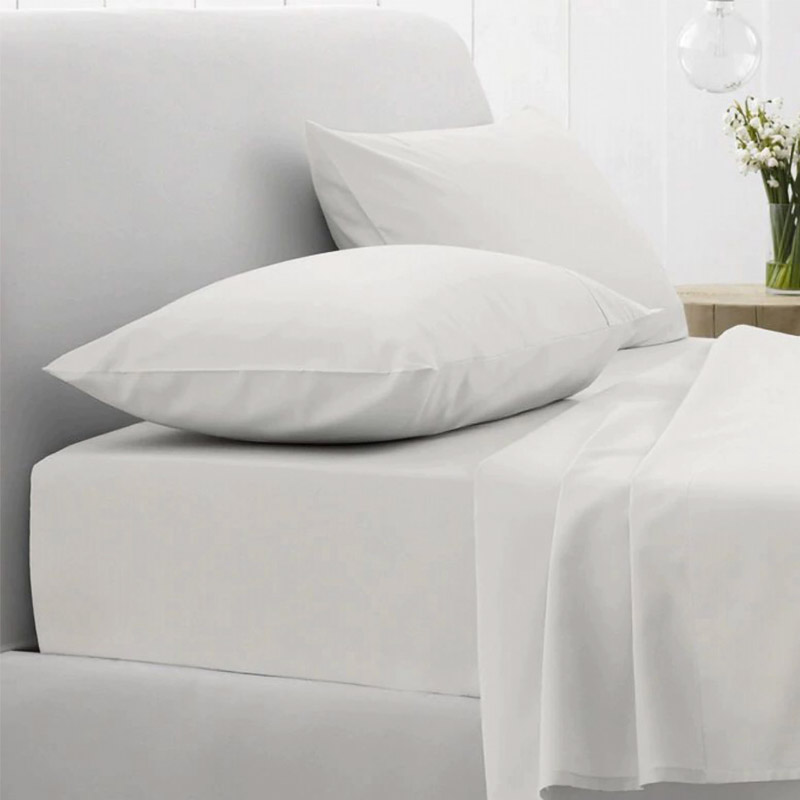 Peel Fitted Sheet
Composition:

Cotton Rich (CVC), PU Coated

Weight:

130 GSM

Colour:

White

Wash:

Up to 90°c
Available Sizes
90 x 190 x 18cm

140 x 190 x 18cm
Share
Peel Fitted Sheet is designed for hospitality and care home business. The polyurethane coating is applied to a single side of the base fabric, this makes the fabric water resistant, light weight and flexible.

The fitted sheet is designed to be breathable, is highly absorbent with dust/mite protection, hypoallergenic and gentle on the skin.

They provide added protection as hospital scrubs, veterinary, surgical, dental or doctor scrubs to keep clinicians and patients safe.

Simply get in touch.