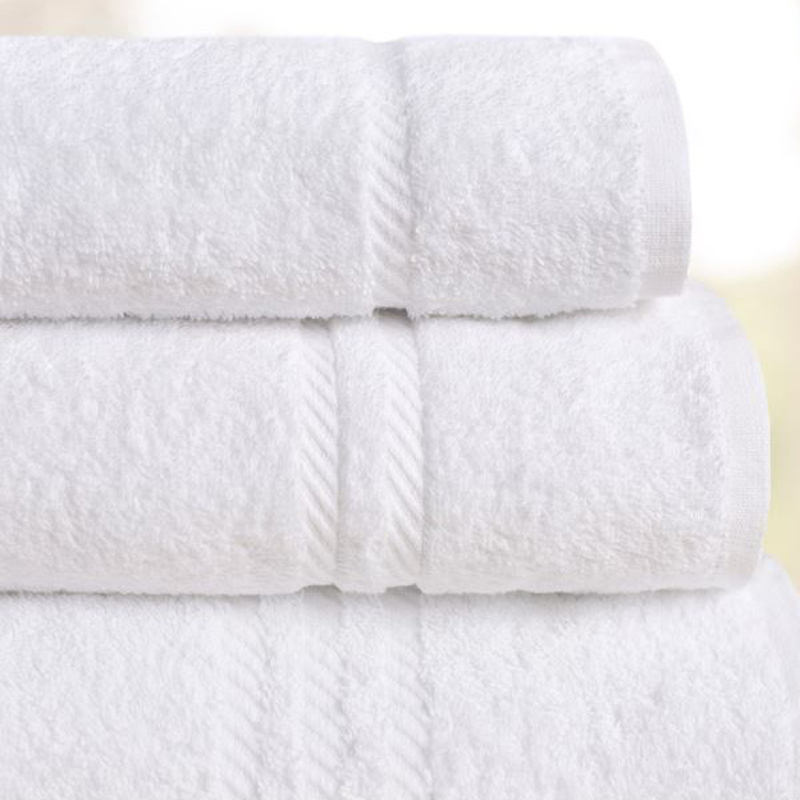 Lostock Towel
Quality:

500 GSM Zero Twist

Colour:

White with Diagonal Header Bar

Material:

100% Cotton

Wash:

Up to 90°c
Available Sizes
Face Cloth:

30 x 30 cm

Hand Towel:

50 x 90 cm

Bath Towel:

70 x 135 cm

Bath Sheet:

90 x 150 cm



Share
Made from the finest cotton, these luxurious, cosy towels are soft to the touch offering gentle comfort to your skin. Weighing at 500 gsm, these towels are ultra-absorbent, durable and extremely quick to dry. They bring a touch of class and luxury to any room.

Lostock Towels are a long-standing favourite with our customers. That's because we manufacture them ourselves allowing us to use only the finest quality cotton which ensures that all our towels remain thick and fluffy for longer.( How many times have we come across those flimsy towels that start to thin after a few washes?) Replace them today with Symphony's thick, plush towels.

To distinguish the towels from the various sizes, the towels have a distinct diagonal header bar design. On a towel rail with the towels lined up next to each other with their distinctive bar design, they look elegant and luxurious.

Simply get in touch.