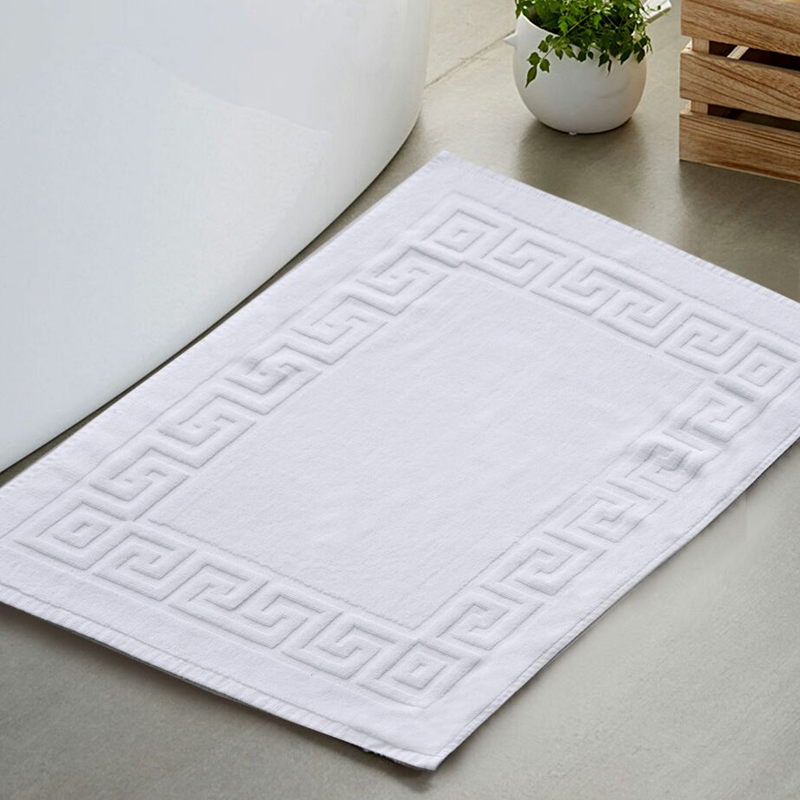 Longbow Bath Mat
Quality:

700 GSM Zero Twist

Colour:

White with Greek Border

Material:

100% Cotton

Wash:

Up to 90°c
Share
Longbow Bath Mats are perfect for adding those finishing touches to your bathroom. All of our Bath Mats are made using 100% cotton, which provides excellent absorbency, superior softness and ultra-fast drying properties. The jacquard pattern is part of the fabric weave itself and won't change despite daily wear and tear.

The bathroom is one of the most essential places. Not a single house or flat seems complete without it. Recently it has gained increasing importance and many of those building new houses rather invest in a large and well-furnished bathroom than in a living or dining room. Despite the high value that is now attached to the bathroom, and in general to matters concerning personal hygiene, wellness and relaxation, it often prevails a cold and not very cosy atmosphere due to smooth tiles and sanitary facilities. This makes resting quite difficult when spending time in this room. However, this effect can be mitigated with only a few changes of the bathroom furnishing and without having to redecorate the complete bathroom. One of the most significant details in this regard are textile materials like towels, curtains and beautiful bath mats, as their soft surface lightens the cold feeling produced by ceramics and stone.

Longbow Bath Mats at 700gsm are designed to fulfil the requirements of both private and institutional establishments.

Simply get in touch.