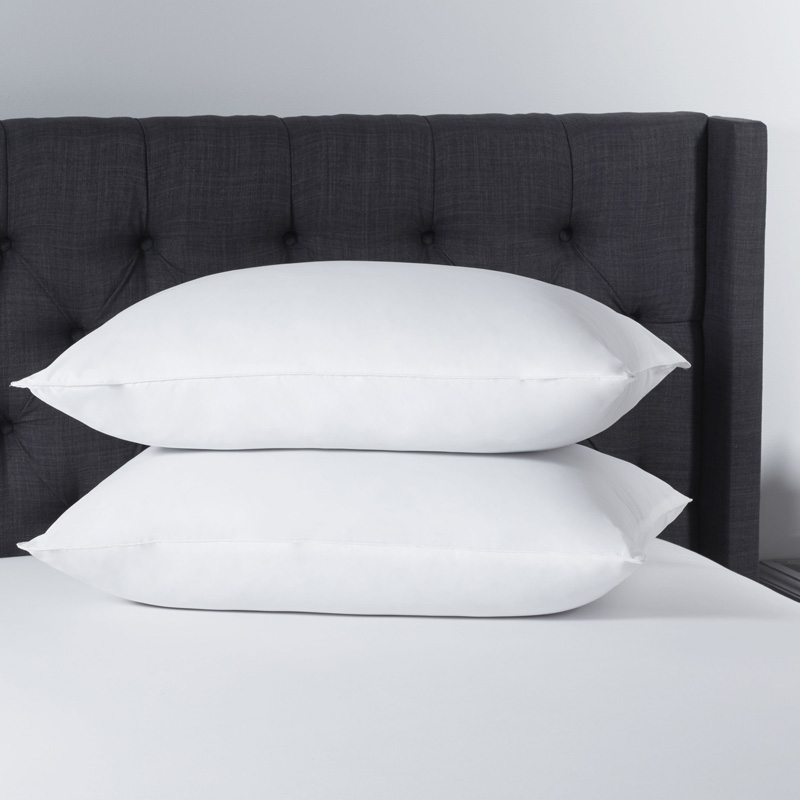 Kingsley Vacuum Packed Pillow
Quality:

Microfibre White 90 GSM

Filling:

750 Grams 100% Polyester Ball Fibre

Packing:

Single Piece Packing
Share
Kingsley Vacuum Packed Pillow is a flat vacuum package of compressed pillow in a bag that can be easily stored under the bed, in a wardrobe or case.

The pillow is filled with ball fibre that provides with a superior bounce back, long lasting pillow. The ball fibre filling has more loft and greater recovery, staying puffier for longer. It is anti-bacterial, non-allergenic and made from recycled material.

While an ideal pillow is both supportive and substantial, it can sometimes be difficult to store. The Kingsley is perfect for storage and once the package is opened it will result in a fluffy and voluminous pillow with the perfect loft.

Simply get in touch.