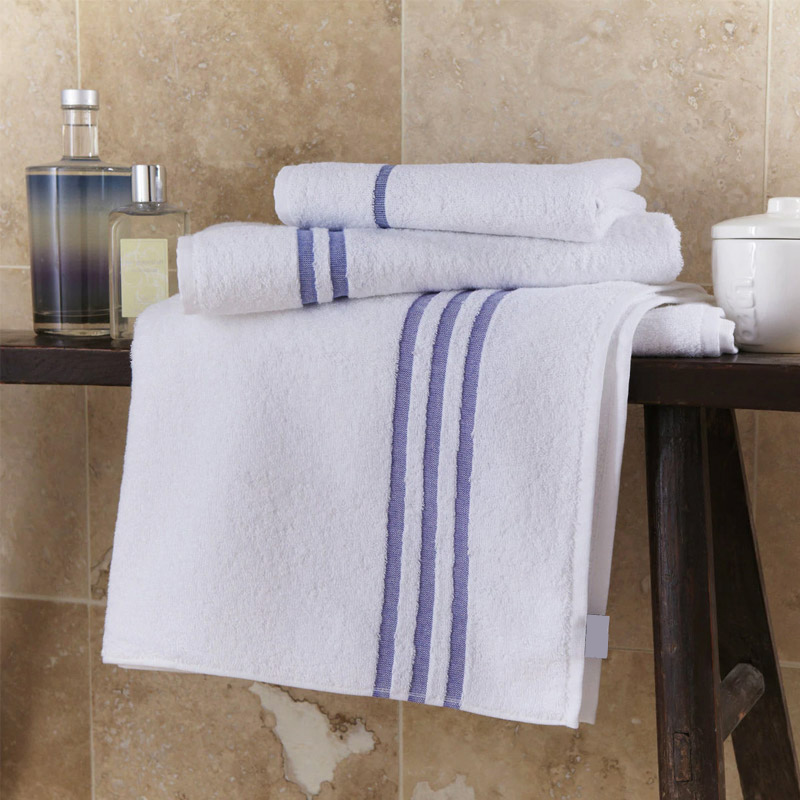 Eton Spa Towel
Quality:

400 GSM Zero Twist

Colour:

White with Blue Stripe

Material:

100% Cotton

Wash:

Up to 90°c
Available Sizes
Hand Towel:

50 x 90 cm

Bath Towel:

70 x 135 cm

Bath Sheet:

90 x 150 cm



Share
This Eton Spa Towel is manufactured from finest Egyptian Cotton. Eton Spa Towel is soft, durable and faster drying leaving you fresh after a spa session. The 400 GSM quality is aimed at leisure market both within and outside the spheres of institutional and hospitality industry. Yarns are twisted on this towel which gives the fabric extra strength. Zero twist towels are naturally soft, gliding effortlessly around your body while keeping warm. To launder these towels is not difficult. They can be easily washed up to 90°c and tumble dried on a moderate setting. If you're looking for a heavier towel, you can check out Symphony's 500 and 600 gsm range for our hospitality/institutional needs.

To distinguish the towels, the towels have one, two and three blue stripes for respective sizes. On a towel rail with the towels lined up next to each other with their distinctive design, they look elegant and luxurious.

Simply get in touch.