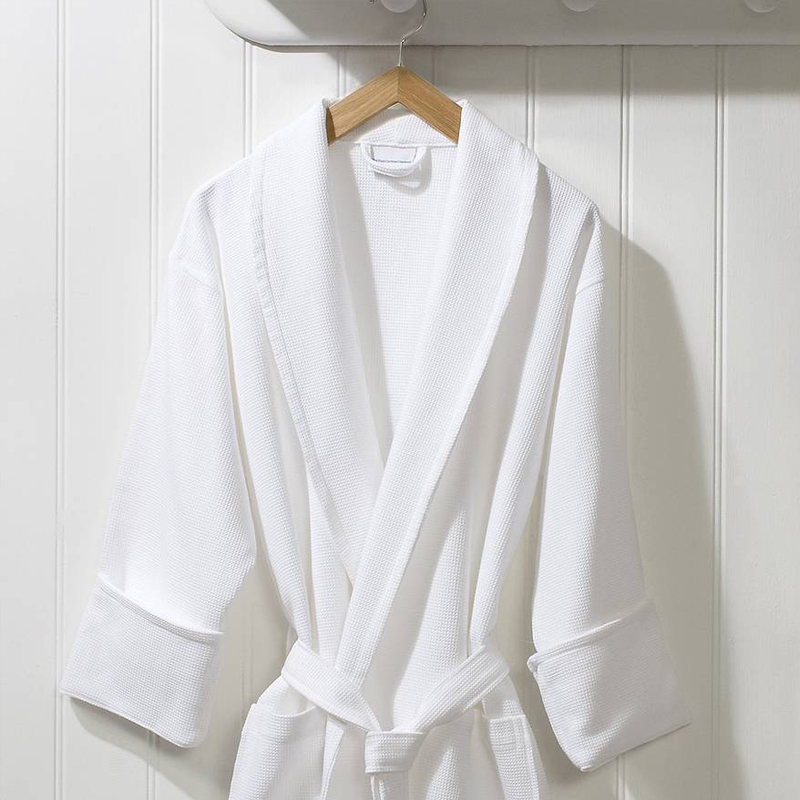 Braganza Bathrobe
Quality:

220 GSM Waffle

Colour:

White Kimono Style

Material:

Cotton Rich

Wash:

Up to 90°c
Share
Braganza Bathrobe is Symphony's classic bathrobe in kimono style. Long and generous styling makes this unisex bathrobe a great wrap for stepping out of the bath at home, spas or hotel.

Waffle weave has its benefits in creating more surface area, helping in absorption and release moisture up to 40% quicker than terry construction. Sometimes called honeycomb weave, it looks exactly what it sounds like and has shallow cavities pressed into the fabric.

Braganza Bathrobe is luxuriously soft, plush and takes significantly less space compared to terry robes and hence, suitable for those who have low storage space, travel frequently or hit the spa often will find Braganza irreplaceable.

The cotton rich blend in our 220gsm bathrobe aims to achieve ultimate durability, absorbency and softness.

Simply get in touch.